Turco Mediterranean Grill
604 9th Ave, New York, NY 10036
Order now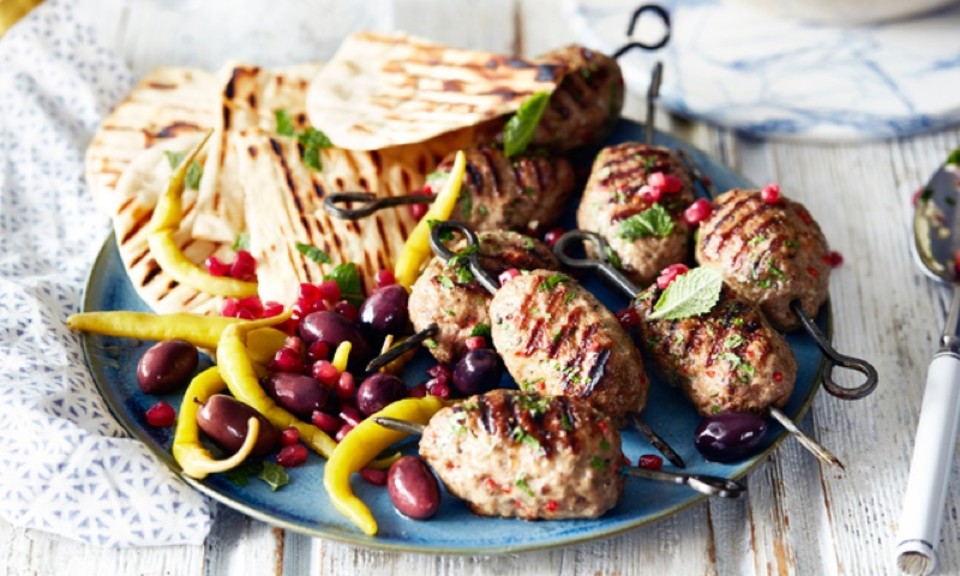 Tommy
I ordered Turko All Day which is really good bargain they give u lots of choice on main courses, appt. and drinks which is $22. I asked for mix gryo plate , humus and coke the portions are huge vegiss fresh meats are fantastic and delivery is fast by the way bread is home made hot thx for the compl. almond pudding guys.
Rob
Wow is the first thing that comes to mind after ordering from this restaurant. The kebab is AMAZING and they give you huge portions and the food is delicious. Delivery arrived earlier than predicted. Highly recommend this restaurant. Great job!
Saeed
The food was great and really well-cooked! The portion was a bit small for the price... The Almond pudding was also very good. The delivery was actually before expected time which is excellent! Overall would definitely order again.
Audrey
Love this place! It is now my go-to for quick dinners. Their chicken plate is plenty of food for me (actually, almost too much) AND the order comes with a small loaf of herbed bread. Delicious, hot, & always on time.
Freddie
Always fast, reliable service, healthy and delicious food...never greasy or fatty, salad always crisp and fresh. Portions are always generous too. You'll have plenty of dinner left for lunch the next day.
Daniel
What a refreshing surprise! I usually avoid ordering out from anywhere, because arrives lukewarm and soggy, and just kinda' gross.

I decided to try this place because of a track record of great ratings here, and I wasn't let down. I ordered the Feta in Phyllo and for entree a lamb combo.

The order arrived only 20 minutes after placing it, and was delivered by a friendly well-groomed delivery person -- a change from what I'm accustomed to. I opened the bag and everything was still hot. The bread was still quite warm and crusty... Not the product of a last-minute microwave shot. The phyllo wasn't soggy, and ALL of it was super-tasty.

Super impressed.... I will be ordering here again in the near future.
Vanya
Another great meal. Prepared exactly as ordered. I especially appreciate that someone at Turco put air holes in top of fries container. So that the fries were perfectly crispy upon delivery not wet & soggy because of condensation buildup! Thank you very much Turco. You guys made having to work today after a holiday a little less miserable!
Hamid
The Lentil soup must have crack in it because I'm hooked. It's not cheap, but I can't stop myself from ordering it when I get the sandwich. And the sandwich (I alternate between chicken and lamb gyro) in their homemade Pide bread is just crazy good (and HUGE). I wish they'd add "Mix Gyro Sandwich" to their menu, you know, with a mix of chicken and lamb...
Jessica
Always good and delicious. The food from this restaurant is very healthy and very tasty. This is one of my go to restaurants when I don't want to cook. They are very consistent with the quality and freshness of their food. The falafel is so good. Many dishes come with freshly baked pita which is very uncommon in NYC.
Ooana
I agree with the other reviewers. This is a terrific find on seamless; quick (like NY minute quick) delivery, quality and yummy food, many options other Mediterranean spots dont offer and certainly not at these prices.

They spice there food well and the portions are generous. Im glad I found this place!
About us
Dinner, Grill, Halal, Mediterranean, Middle Eastern, Turkish
Today

Delivery: 10:45 AM - 9:00 PM

Takeout: 10:45 AM - 9:00 PM

Delivery

Monday:

10:45 AM - 9:00 PM

Tuesday:

10:45 AM - 9:00 PM

Wednesday:

10:45 AM - 9:00 PM

Thursday:

10:45 AM - 9:00 PM

Friday:

10:45 AM - 9:00 PM

Saturday:

10:45 AM - 9:00 PM

Sunday:

10:45 AM - 9:00 PM

Takeout

Monday:

10:45 AM - 9:00 PM

Tuesday:

10:45 AM - 9:00 PM

Wednesday:

10:45 AM - 9:00 PM

Thursday:

10:45 AM - 9:00 PM

Friday:

10:45 AM - 9:00 PM

Saturday:

10:45 AM - 9:00 PM

Sunday:

10:45 AM - 9:00 PM